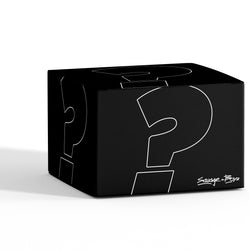 THE ORIGINAL MYSTERY BOXES
The mystery box returns.

Each box contains:
2 Tees, stickers & freshners and a plate frame

1 hoodie can also be added as an option.
You will be given mystery items out of the box, which will match and size you have chosen. We cannot take any requests on these, and also have a strict no refunds policy on these items.