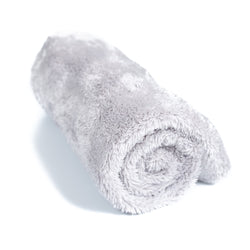 PREMIUM DRYING MICROFIBER
Made in USA our premium microfiber towel features a circular knitted raised cloth.

This creates the appearance, feel, and functionality of an ultra fluffy cloth without the lint issues. Our microfiber offers an edgeless scratch free design with no stitched edges. It's simply put the best drying microfiber out on the market. Period.