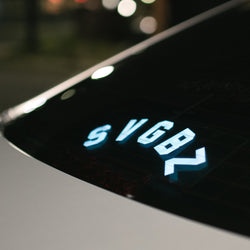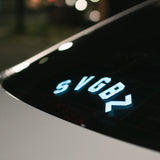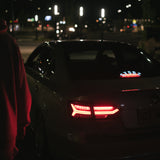 SVGBZ LIGHT ARCH STICKER
Official SVGBZ rear window arch sticker but EVEN BETTER!!!

THEY LIGHT UPPPP!!!

These magical stickers are made with the latest print technology.
There are two modes: flashing and constant.
Also we added a 9ft power cord, so you can display it anywhere!

Plugs in your car our house USB power outlets.
And sticks anywhere you choose.
Available in cool white only.
Approx 11" wide. 
USB powered.
Locally made with ultra sick premium sticker wizardry.
Works with 5% limo tint.